Der Blick in den Kalender erinnerte mich letzten Monat an etwas. Vor einem Jahr war ich zu dieser Zeit unterwegs in Sri Lanka. Davon habe ich ausführlich in mehreren Beiträgen berichtet. Und einen, die Packliste, bin ich euch sogar noch schuldig. Ich bin auch sehr motiviert diesen Riesenartikel (denn geschrieben ist er längst) bald mal mit Bildern und Links zu unterfüttern. Sofern euch das noch interessiert.
Aber eigentlich wollte ich mich vor allem fragen, mit einem Jahr Abstand, was hat sich getan? Was hat die Reise verändert? Was hat sich für mich verändert und vielleicht auch wie habe ich mich verändert?
Immer wieder denke ich an das erlebte zurück, in vielen Situationen vergleiche ich. Immerhin war es 1/12 meines letzten Jahres. Betrachtet man die Fülle an Erlebnissen war es ein noch viel größerer Teil. Natürlich hat mich das geprägt. Genauso wie mein Abschluss letztes Jahr oder jedes andere große Erlebnis. Und, ratet mal, es geht vermutlich jedem so. Nur habe ich einen Blog auf dem ich laut drüber nachdenken kann, statt immer nur Freunde und Bekannte damit zu nerven.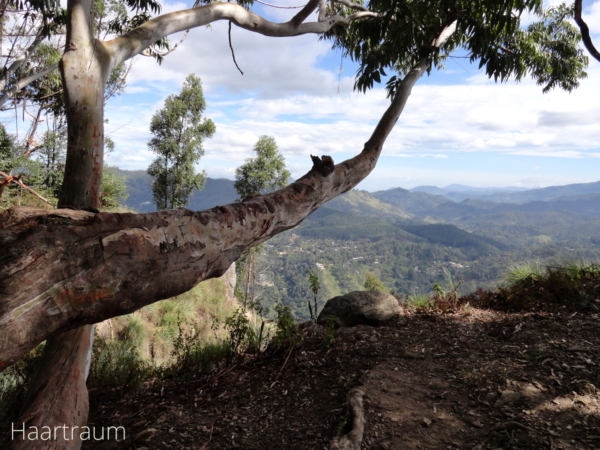 Für den Blog habe ich eins gemerkt: Ich liebe Haare und Frisuren. Fotos und Videos dazu machen ist eine Leidenschaft. Und auch darüber schreiben macht mir Spaß. Aber über etwas erlebtes zu schreiben fällt mir vielfach leichter. Oder sagen wir es anders, ich denke da steckt dann einfach mehr Inhalt drin. Ich glaube das merkt ihr auch. Das ist viel persönlicher, dahinter steckt noch viel mehr Gefühl. Anders als bei der x-ten Beschreibung wie ich diese und jene Frisur gemacht habe. Definitiv notwendig, aber eben meistens weniger emotional. (Außer ich entdecke mal wieder einen Zopf der mich Hals über Kopf begeistert.) Und das macht Spaß. Mir sowieso und euch hoffentlich auch. Darum auch Beiträge über den kurzen Urlaub dieses Jahr, auch wenn viel weniger spektakulär.
Vielleicht ja eher Haartraum statt Haartraumfrisuren. Haare sind und bleiben mein Hauptthema, aber den Rest der Zeit träume ich einfach ein wenig mit euch. Denn die Welt zu sehen ist ein Traum von mir. Sri Lanka hat mir gezeigt, dass das viel einfacher zu erreichen ist als gedacht. Man braucht kein Vermögen, kein ganzes Jahr Auszeit und selbst wenn niemand einen begleiten kann ist das kein unüberwindbares Hinderniss. Und somit hat das manche Träume ein bisschen greifbarer gemacht. Und außerdem habe ich euch ja schon länger immer wieder mal mitgenommen, wenn ich unterwegs war.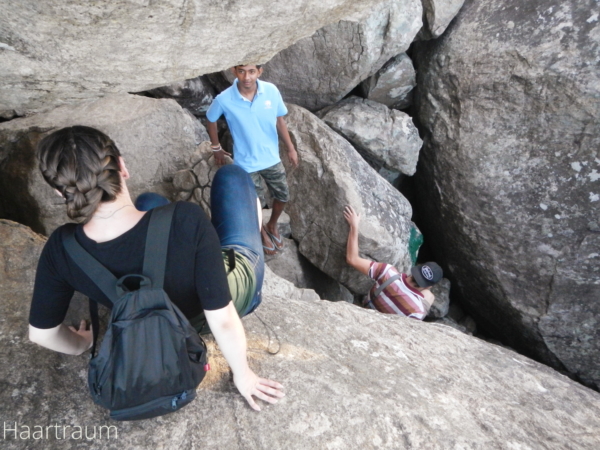 Was habe ich für mich gelernt? Oder über mich? Diesen Absatz habe ich jetzt zigfach angefangen und wieder umgeändert. Wenn ich so über mich schreibe, kommt mir das schnell so egozentrisch vor. Als wäre das wie ich bin etwas besonderes. Und auch wenn es nicht so gemeint ist, fühlt es sich dann an, als würde ich die diskreditieren die anders sind. Davon abgesehen ist mir das noch zu privat. Sagen wir einfach ich kannte mich vorher schon gut, jetzt kenne ich mich aber noch viel besser. Be your own Bingo, um mal auf einen Beitrag von Heike zu verweisen.
Über das Video unten bin ich neulich gestolpert und wollte es mit euch teilen, einfach weil es ein so schönes Land zeigt.
Looking into my calendar last month remined me of something. One year from now I've been to Sri Lanka. I told you a lot about my trip in several reports. And I even owe you one article, which is my list of stuff I had in my backpack. I'm really motivated to fill this thing with pictures soon (this thing is already written, but not finished yet). If you would still be interested?
I wanted to think about what has changed for me? How did I change?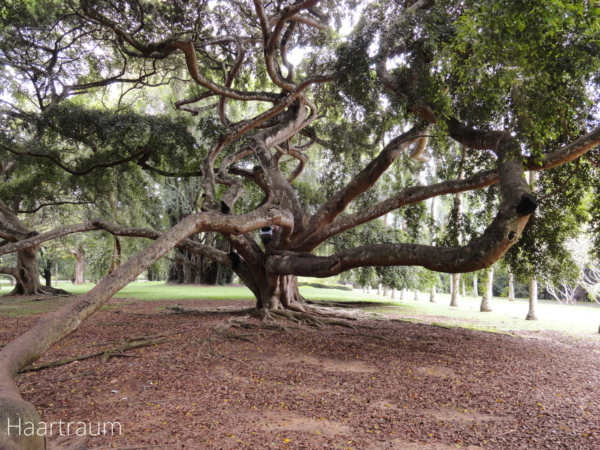 Of course I keep thinking about what happened there. It was 1/12 of my last year. If you count all the adventures it was so much more! Of course this left an imprint on me. Just like finishing university or any other bog experience. And, guess what, I would say everybody feels like this. The difference is I have a blog where I can think about it rather than just annoying family and friends.
I noticed one thing concerning the blog. I love hair and hairstyles. Doing pictures and videos on this is a big passion of me. And I also love writing about it. But writing about my experiences is so much easier. Maybe becasue I feel like there is much more content to this. I think you notice that. This is much more personal. Not like hairstyle description number 1001. This is necessary and I like it, but not as emotional. (Except when I fall for a braid head over heels) And I like it. And I hope you do so, too. This is why I'm doing a few reports about this years holidays even though it's much less adventurous.
Maybe it's more 'Haartraum' (translated hair dream) then 'Haartraumfrisuren' (translated word by word: hair dream hairstyles). Hair is and will always be my main topic. The rest of my time I want to dream a little bit with you. Seeing the world is one of my dreams. Sir Lanka showed me how easy this can be. You don't need a fortune or one year time. And indeed I did take you with me even before that.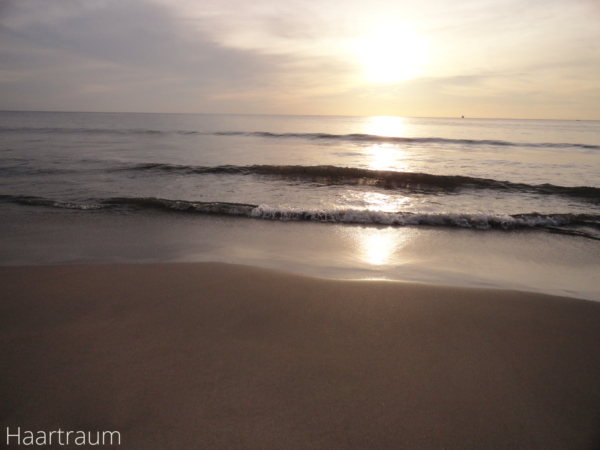 What did I learn for me? Or about myself? I've rewritten this passage over and over again. It feels so egocentric writing this much about me. And still it is too private for me. Let's say I've known be before, but now I know myself even better. 'Be your own Bingo', with a little hint to an article from Heike.
The video is not from me I just came across it and wanted to share it with you. Simply because it shows a beautiful land.