Das Bild das ich euch heute zeige ist noch vor meinem letzten Schnitt entstanden, demnach sind die Spitzen noch etwas zipfelig. Trotzdem musst es hier her, denn zum Vergleich möchte ich euch ein ähnliches Foto von vor drei Jahren zeigen. Beide entstanden beim Besuch der lieben Lady Amalthea. Nur eben das eine bei meinem letzten Besuch und das andere bei meinem ersten. Wer hätte gedacht wo das mal hinführen würde 🙂
Today's picture was taken before my last cut, so my ends are a bit thin. But I wanted to show you this picture anyway. You can compare it with a somehow similar picture taken three years ago when I first visited Lady Amalthea.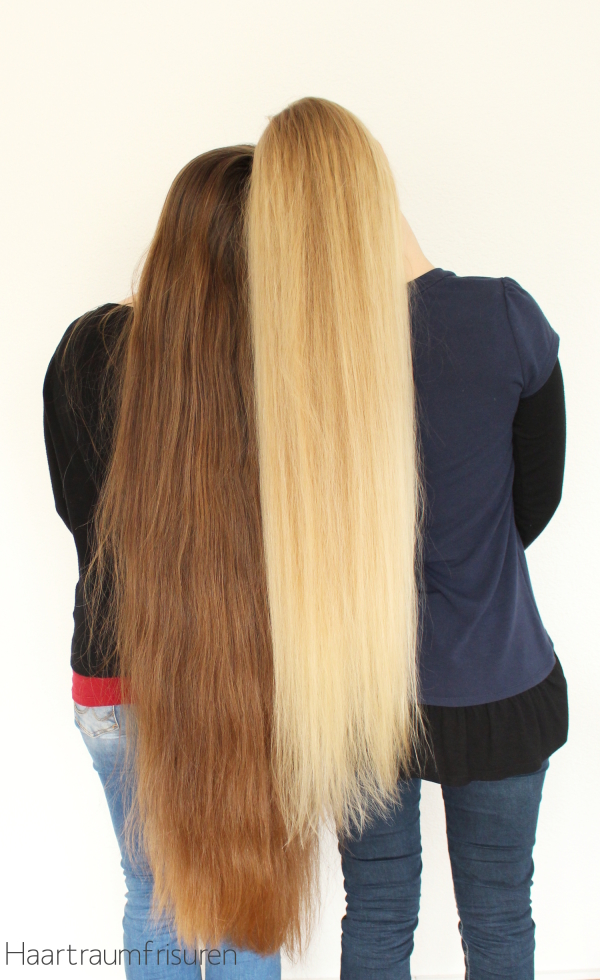 Ich habe in den drei Jahren einen großen Teil meines Zuwachses geschnitten, während bei ihre nur minimale Trims erlaubt waren. So hat sie ordentlich aufgeholt, was die Länge angeht. Und ich finde man sieht kaum, dass ihr Haar wesentlich feiner und dünner ist als meins. Zumindest nicht wie stark der Unterschied ist. Ihr blondes Einhornhaar fällt einfach beneidenswert.
I cut most of my growth in those three years and she did only do little trims, so she got closer to my lenght. And you could not say that her hair is much thinner than mine. It just falls so perfectly!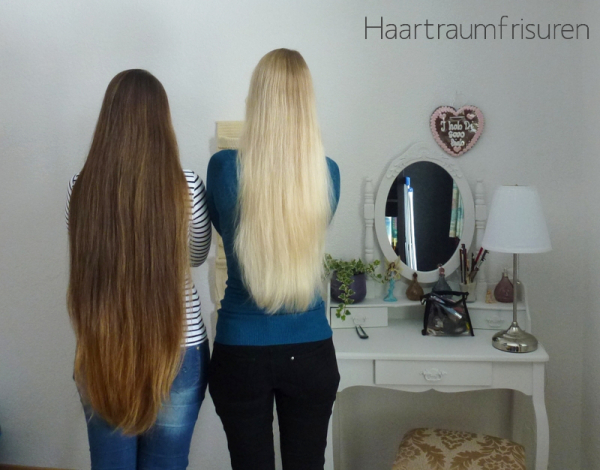 *I'm glad I met you. Now do me a favour and stay!*