Schon bevor ich diese Seite hier ins Leben rief habe ich verschiedene Frisuren gemacht und fotografiert. Eine davon war eine Variation des sogenannten Queen Anne Buns mit vielen Akzentzöpfen und eingeflochtenen Bändern (zu finden in meiner Galerie).
Ich fand ich sollte das auch mal ohne all den Schnickschnack versuchen.
Also seht ihr hier zwei übereinander plazierte Dutts aus drei Zöpfen. Ich persönlich mag es lieber die oberen beiden Zöpfe holländisch zu flechten, so dass sie "aufliegen".
Ich merke im Vergleich deutlich, dass meien Haare seit dem ersten Versuch ordentlich gewachsen sind und zwar an der Größe der Dutts. Diese sind schon fast zu groß für meinen Kopf. Wenn ich es nochmal versuchen sollte, werde ich auf jeden Fall noch weniger Haare für die oberen Zöpfe nehmen.
There are some hairstyles I already tried before statring this site, for example the Queen Anne Bun. But on my first try I added some ribbons and accent braids. I thought I should give the normal one a try too. The two upper braids are dutch braided, I like it more this way. But when I look at the buns I can see how my hair has grown, they are much bigger now! For the next try I will remember to take less hair for the upper braids.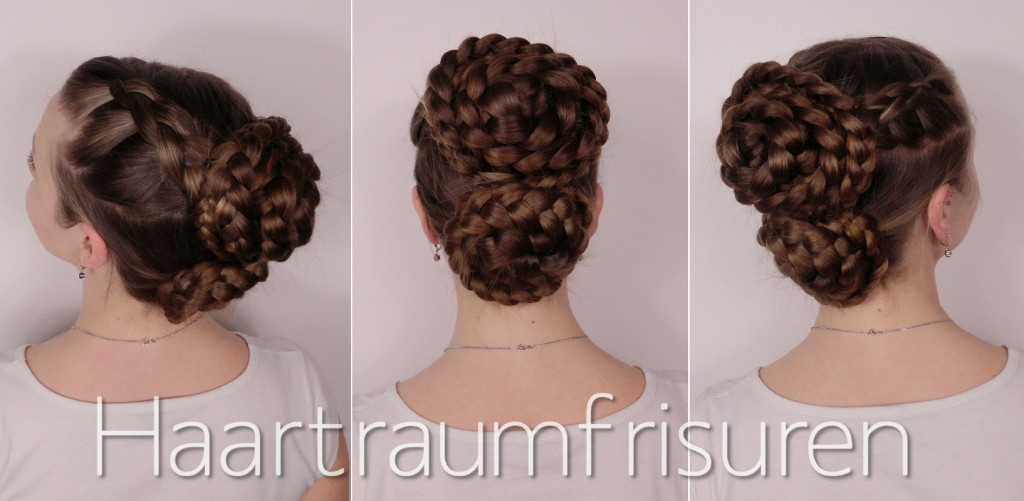 Für meinen Alltag war mir das dann doch zu ausgefallen und ich habe die Zöpfe für etwas anderes wiederverwertet. Ich habe draus einen 3×3 Zopf gemacht, also aus den drei Zöpfen einen großen Zopf geflochten.
But I found that the two buns are too special for my everyday life, so I did another style based on this three braids, a 3×3 braid.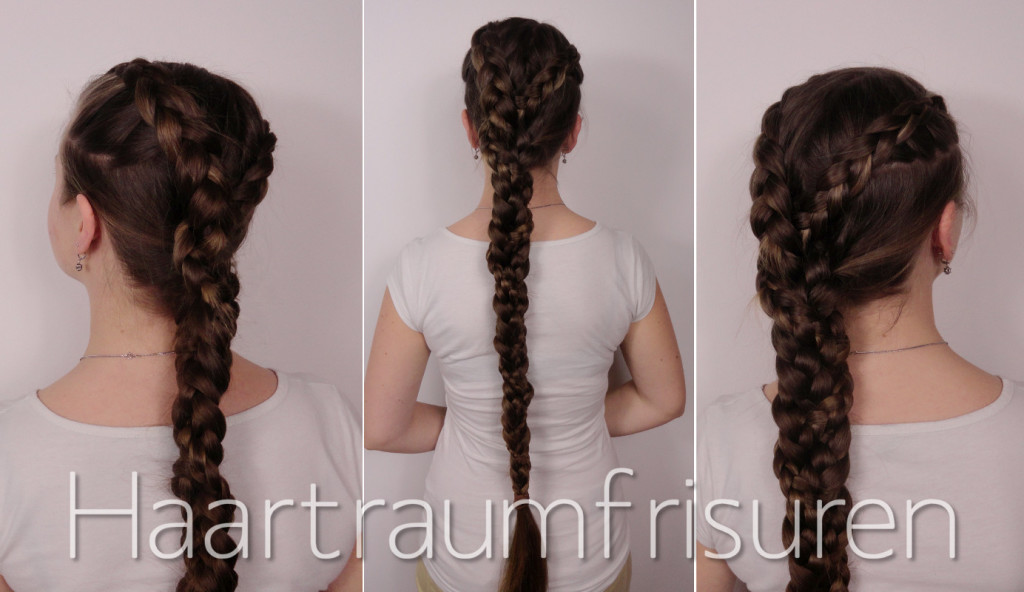 Wie findet ihr die zwei recht großen Dutts am Hinterkopf? Oder gefällt euch der Zopf besser?
What do you think about the buns and the braid?