Lange Haare sind schon was schönes. So rein optisch. Bei unserem Flechtwerkpost vor kurzem zum Thema "Warum lange Haare" kam ein Konsens heraus. Wir alle finden lange Haare schön, einfach so wie sie sind, wie sie sich bewegen. Ganz normale Menschen finden sowas also einfach nur schön. Und wem das hier jetzt nicht gefällt, der darf wegsehen und sich komische Kommentare sparen.
Außerdem fanden Heike und ich die Idee Bilder auf einer Schaukel zu machen einfach zu verlockend. Die Ergebnisse geben uns recht, zusammen mit dem grandiosen Wetter sind einige wirklicht tolle Fotos entstanden.
Long hair is something really beautiful. When we had our Flechtwerk series about "why we have long hair?" there was one common point: We all liked the look of long hair and how it moves. So normal people just think about it as pretty. So if you don't like it, look away and keep your bad comments.
Anyway Heike and I were so curious about making some pictures on this swing, so we just did it. And the results are amazing, together with the beautiful weather it was just perfect.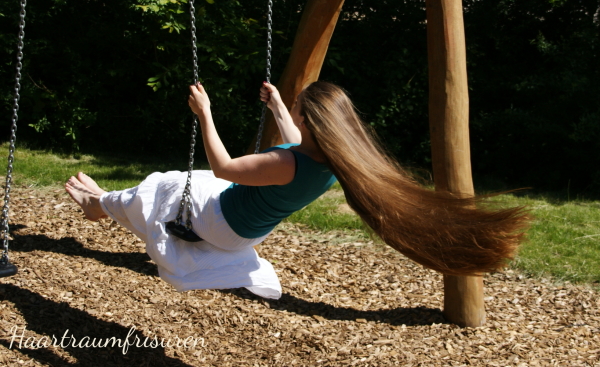 Der Rock ist nebenbei bemerkt nicht meiner, den habe ich mir von Heike geborgt. Mit so bombastischen Wetter hatte ich nämlich beim Kofferpacken nicht gerechnet. Und eigentlich war der auch zu warm, dieser Tag war wirklich einfach nur heiß, fand ich super. Aber unter den offenen Haaren etwas unangenehm, ich habe mich spontan gefragt wie ich früher nur immer mit offenen Haaren herumlaufen konnte.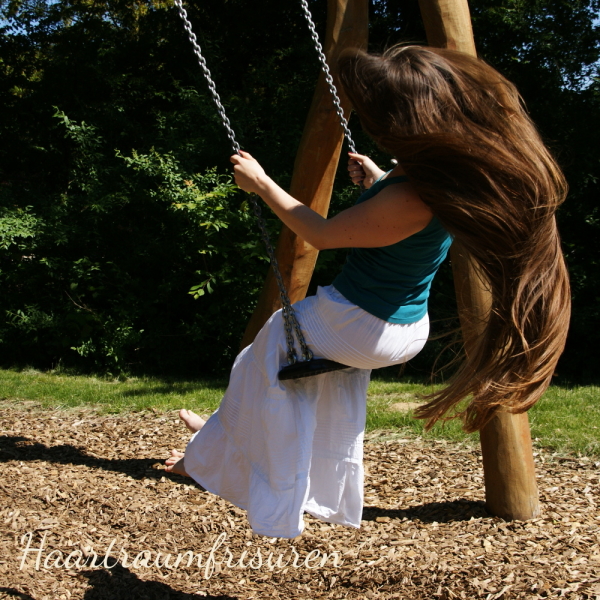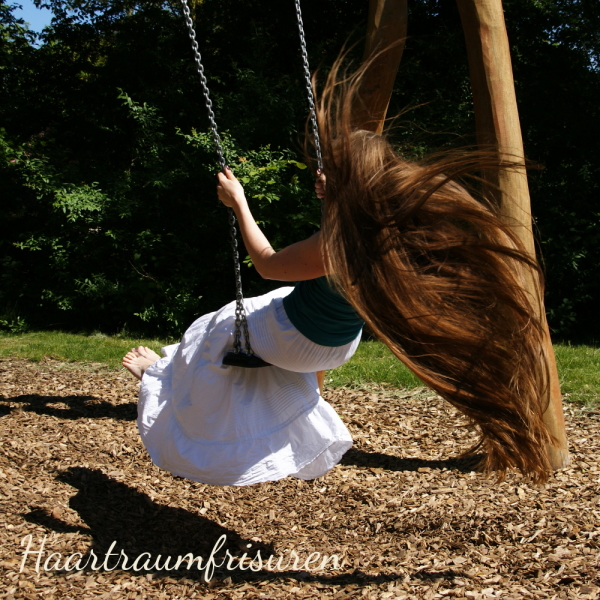 Immer wieder schön, was Haare für Gestalten annehmen können, oder? Und ich finde auch Heikes Haare machen sich gut, ich bin gespannt welche Bilder sie euch heute zeigt!
I'm always amazed by all the shapes hair can take. And I also think Heikes hair looks great to, I'm curious which pictures she shares with you today.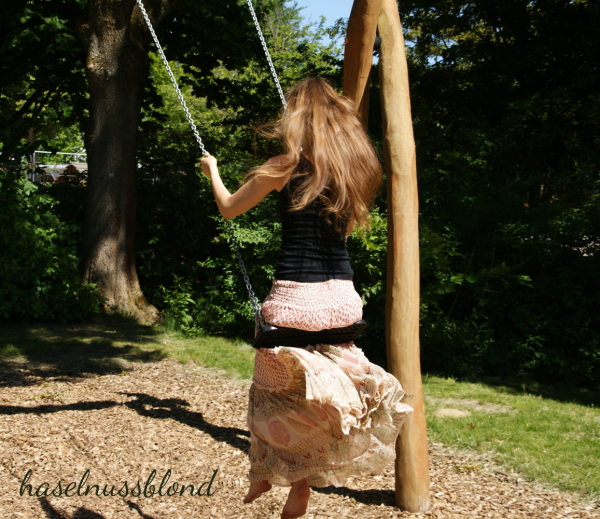 Und weil wir soviel Spaß dabei hatten, haben wir Heikes Handy gezückt (ihre Kamera konnte leider nicht filmen) und ein kurzes Video von uns beiden gemacht. Viel Freude beim anschauen!
And because we had so much fun, we took Heikes phone (as her camera could not make movies) and made a short clip. Have fun watching!