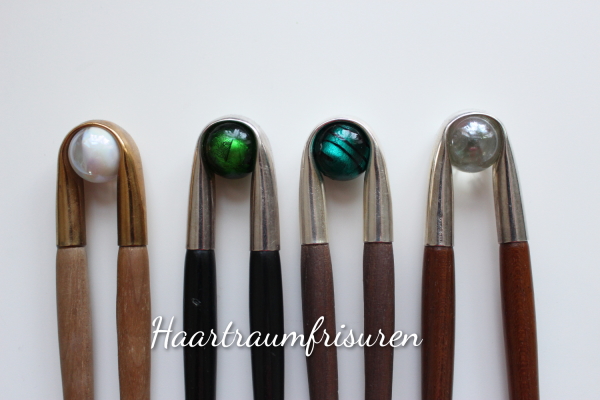 So, hiermit gehen die Giveaways zu Ende. Also natürlich könnt ihr euch noch eine Woche für die tolle Forke von Avilee eintragen und ab jetzt zwei Wochen für das was es heute gibt. Aber erstmal wird es nichts neues geben. Allerdings habe ich da so ein Gefühl, dass es im laufe des Jahres durchaus nochmal das ein oder andere Gewinnspiel geben könnte. Heute gibt es mein persönliches Highlight also meinen Liebling für euch. Eine w. Ich persönlich habe mehrere in verschiedenen Farben, einfach weil sie so super hält.
Für euch gibt es eine KPO, die ihr selbst zusammenstellen könnt. Ihr bestimmt die Länge und ob sie silber, gold oder vielleicht auch rosé gold sein soll. Außerdem könnt ihr euch eine der folgenden Kugeln aussuchen. Dazu gibt es ein mittelbraunes Holz. Aber all die Details könnt ihr dann im Anschluss mit Senza Limiti absprechen.
So here comes the last giveaway. Of course you can still entry for the beautiful hair fork from avilee from last week and the thing that starts today, but there will be no new one next week. But I have a feelng that there will be something again in the course of the year. So today you can win my personal favourite, a KPO from Senza Limiti. I love this modell and have it in several colours. It holds so well and  fits always.
You can have a KPO like you prefer. You chose the size and the metal – silver gold or rosé gold. Then you chose one of the balls from the pictures below and it will be combined with brown wood. But you can talk about all the details with senza limiti afterwards.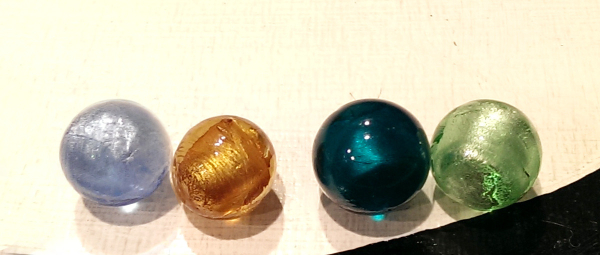 Um zu gewinnen verratet mir welches Stück von Senza Limiti euch am allerbesten gefällt, unabhängig davon ob ihr es euch jemals kaufen würdet, denn ich weiß manche der schönsten Stücke sind nicht billig. Falls ihr noch unentschlossen seid schaut euch ruhig nochmal bei Senza Limiti um.
Und was mich natürlich sehr interessiert, wisst ihr schon wie eure Wunsch KPO aussehen würde?
To win today check out Senza Limiti and tell me which piece you like most in a comment. Regardless if you would ever buy it as I know some pieces aren't cheap. Just look what you like most.
And of course I'm interested if you already know how your KPO would look like if you win.
Das Giveaway beginnt JETZT.

Teilnahmeberechtigt sind volljährige, natürliche Personen. Minderjährige bedürfen zu ihrer Teilnahme, sofern diese nicht ausdrücklich ausgeschlossen ist, der Zustimmung ihrer/ihres Erziehungsberechtigten.

Hinterlasst einen Kommentar unter diesem Beitrag und sagt welches Stück von Senza Limiti euch am besten gefällt? Und iwsst ihr schon wie eure Wunsch KPO aussehen würde? 

Dann folgt einfach den Anweisungen im Rafflecopter Widget. Über das Widget könnt ihr keinen Kommentar hier hinterlassen, dass geht nur am unteren Rand des Beitrags. Ihr müsst dort nur bestätigen.

Alle anderen Punkte sind nicht verpflichtend, sondern nur Möglichkeiten für zusätzliche Lose. Wer den Facebook-Beitrag teilen möchte, muss dies öffentlich tun, so dass ich es zur Überprüfung sehen kann.

Der Rechtsweg ist natürlich ausgeschlossen.

Der Teilnahmeschluss ist in zwei Wochen am Sonntag den 22.03.2015 um 24:00 Uhr. Die Gewinner werden über Rafflecopter per Zufall ausgelost und zeitnah persönlich benachrichtigt.

Im Anschluss wird der Gewinner hier unter dem Beitrag bekannt gegeben.

Das Giveaway ist weltweit geöffnet!

Durch die Teilnahme erklärt ihr euch einverstanden, dass ich eure Kontaktdaten im Falle eines Gewinns an Senza Limiti weiterleite, damit der Gewinn an euch versandt werden kann.

Vielen Dank an Senza Limiti die mir diesen tollen Preis zur Verfügung gestellt haben.
The Giveaway starts now.
Eligible is every full age, natural person (over 18). Underage persons need the agreement of their parents.
Leave a comment below and tell me what your favourite piece from senza limiti is.
Then follow the Rafflecopter Widget and e.g. subscribe on Youtube, visit on Facebook, follow on Instagram or Twitter or share the giveaway post on Facebook (share it public so  I can see it for verification) if you want more entries. I need your particular account name for verification.
Deadline for entries is in two weeks, sunday 22.03.2015 at 24:00 (GMT +01:00). The winner will be drawn by Rafflecopter and will be contacted shortly after this personally.
After this I will anounce the winner here below this post.
The Giveaway is open worldwide.
If you participate you agree that I'm allowed to give your dates to Senza Limiti in case you win so that the price can be shipped to you.
Thanks to Senza Limiti who gave me this price.
Wer jeweils gewonnen hat findet ihr übrigens immer nach Ablauf des Gewinnspiels im Rafflecopter Widget. Und wenn alles vorbei ist und all Sieger feststehen wird es nochmal eine kurze Rückblende geben.
If you want to know who won check out each rafflecopter widget after the giveaway has ended. And I will do a little review after every giveaway is over and I know all the winners.