Wer mir auf Instagram folgt ist dieses mal ein Stück voraus. Letztes Wochenende hatte ich Besuch und konnte es mir nicht verkneifen gleich ein par Fotos zu zeigen, aber natürlich möchte ich euch auch hier davon erzählen. Ein kleiner Haufen Langhaars war bei mir zu Gast und wir haben ein wundervolles Wochenende verbracht. Natürlich war es, wie immer, zu kurz. Trotzdem haben wir viele schöne Dinge erlebt und dabei sind ein paar wunder wunderschöne Bilder entstanden. Geflochten wurde auch, aber vor allem die Haarbilder möchte ich heute zeigen. Der Rest kommt dann die Tage in extra Posts.
If you follow m on Instagram you might already know today's toppic and some of the pictures. I had some long haired visitors and could not wait to share some pictures, but of course I want to show them here, too. We spend a wonderful weekend and of course time flew by too quickly. But we managed a lot of awesome stuff in this short time including a ton of great pictures. We also did a lot of braiding, but today I only want to show you some hair pictures we did. The others will follow, don't worry. The hardest thing today was to choose some pictures.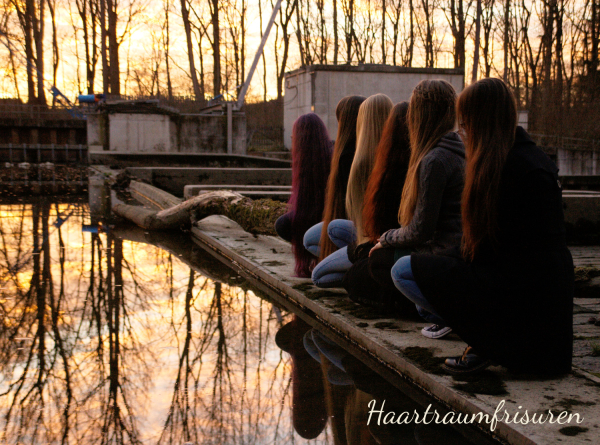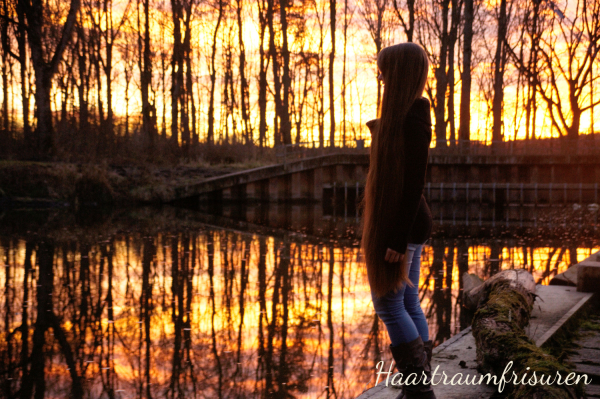 Alle Bilder entstanden bei mir oder hier um die Ecke. Dass die Gegend hier sehr fotogen ist hat sie ja schon öfter bewiesen und dieses mal fiel vor allem die Staustufe positiv auf. Im Sommer kommt sie auch als Location nicht in Frage, aber im Winter hatte dieses karge Gebilde irgendwie etwas ganz  spezielles. Zusammen mit der Abendsonne und der Spiegelung einfach traumhaft.
All those pictures were made right where I live. You already know how beautiful the landscape can be around here and this time we found a nice place next to a river. It was really special with the evening sun and the reflection.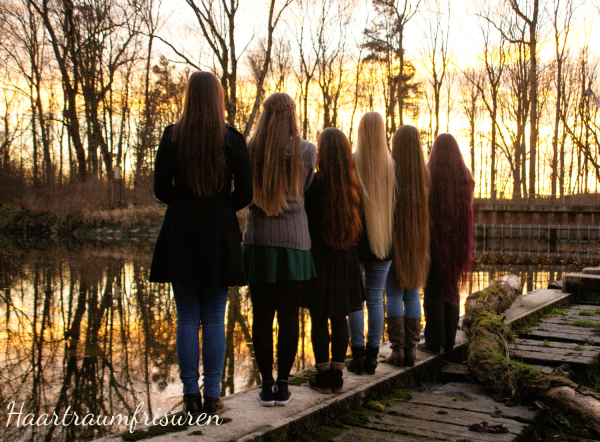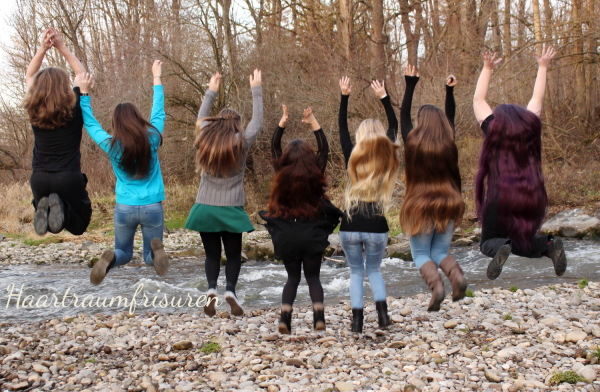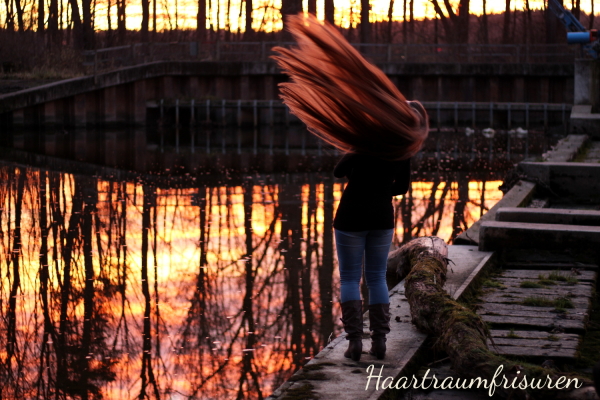 Und warum heißt der Beitrag jetzt get up early? Genau, weil wir so begeistert von den Fotos waren die bei Sonnenuntergang entstanden sind mussten wir natürlich am nächsten Morgen auch den Sonnenaufgang nutzen. Weniger intensiv, genauso kalt, aber trotzdem wunderschön!
So, now why is this post called get up early? Right, after this beautiful sunset pictures we just had to use sunrise, too. Less intense colours, as cold as the evening, but also amazing!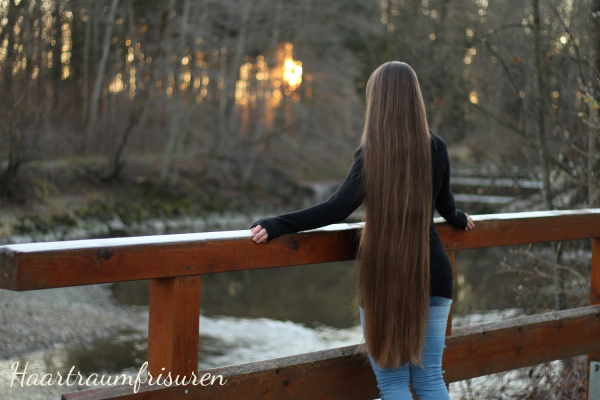 Und ein bisschen Spaß muss auch sein, wir haben versucht über den Balkon gleichzeitig die Haare zu werfen. Tatsächlich ist das Anfangsbild, alle über das Geländer gebeugt, das beste geworden. Lustig war es trotzdem, so wie das ganze Wochenende. In diesem Sinne ein liebes Dankeschön an diese äußerst angenehmen Gäste für eine wunderbare Zeit. Ihr habt so fleißig Zwiebeln und Knoblauch geschnippelt, damit habt ihr euch einen Platz bei mir redlich verdient. Ich hoffe ihr belästigt mich bald wieder!
And some fun time! We tried to throw our hair an the balcony. Indeed this was the best picture from this set up, but it was worth it. The whole weekend was a pleasure and I want to say thank you to my wonderful guests.